Dr. Jonathan Dudek, Ph.D.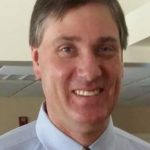 As a Psychologist, Dr. Dudek enjoys helping people navigate the challenges in their lives. Even as a child, he had a natural curiosity about human behavior and stats that psychology felt like a good fit. He considers it is a privilege working with each patient and the community and appreciates the health center's focus on patients, the dedication of the staff, and the family atmosphere. Dr. Dudek received his B.A. in Psychology from Hamilton College, a graduate degree in National Security Studies from Georgetown, his M.A. in Clinical psychology from the Allegheny University of Health Sciences and his Ph.D. from MC Hahnemann University (currently Drexel University) in Clinical psychology and conducted his doctoral dissertation with the criminal profilers in the F.B.I. He completed his post-doctoral fellowship in Forensic Psychology from the University of Massachusetts Medical School.
He has two sons. He enjoys exploring coastal Maine and New Brunswick, cooking, 18th century history and architecture, following national and international matters of security, and is an avid reader of historical fiction, detective, and spy novels. He also maintains a private consulting practice for law enforcement in police psychology.
His favorite quote is "I only regret that I have but one life to lose for my country," Nathan Hale.
Tara Dwelley, FNP-C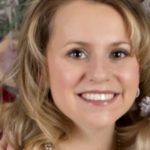 Tara Dwelley has always enjoyed helping and caring for others. With a passion for learning and problems solving, Tara feels that being a Nurse Practitioner combines all of those elements. A graduate of Woodland High School, Tara received her undergraduate degree in Psychology from the University of Connecticut. She received her Master of Science in Nursing from the University of Southern Maine.
Tara and her husband, Michael, are parents to four children: Colin, Cameron, Landon, and Avery. The family also includes a dog, Remy, and a leopard gecko, Sugar Baby. As a family, they enjoy being outdoors hiking, fishing, and 4 wheeling. They also enjoy playing board games and video games. Tara appreciates the feeling of family at the health center and after being away from Washington County for more than 20 years she is happy to be home again. Family is a priority for Tara and she believes in treating each patient like a member of her family.
Sally Johnson, FNP-BC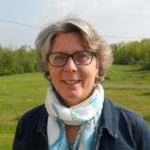 Sally is a Family Nurse Practitioner who has enjoyed providing care in this community for many years. A graduate of the University of Southern Maine and Husson University, Sally enjoys the mix of art and science that nursing involves. She enjoys spending time· with her husband, 2 sons, her dog, Olive, and her grand dog Coach. Sally is also an avid skier, scuba diver, and enjoys vacationing on the beach. In her free time, she also enjoys making pottery and knitting. With a passion for patient care, Sally appreciates the family oriented, friendly atmosphere at St. Croix Regional Family Health Center
Mark D. Kaplan, DO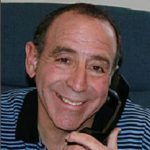 Dr. Kaplan is our Medical Director here at our Health Center. He has been part of the team for 11 years. He had three family members that were physicians. Their inspirations and dedication showed him the way. He attended Kansas City College of Health Sciences and then onto Medical School at KCMO. He lives with his wife, Michelle, who is a PA at MDl Hospital. He has two sons, Michael and Samuel David. Dr. Kaplan also has a new golden retriever Faith. His hobbies include skiing, golfing, sailing and tennis. His favorite quote is "when you lose, don't lose the lesson." What he likes about SCRFHC is the congeniality and excellent teamwork.
Jean L'Italien, RDH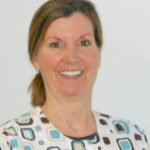 Jean L'Italien is our dental hygienist. Jean grew up in Maine and graduated from Bangor Community College in 1984. She has been practicing dental hygiene for more than 30 years. She has been married for more than 30 years as well and has 2 grown sons. Jean and her husband enjoy boating, travel and sports. Her favorite quote: "Practice does not make perfect, perfect practice makes perfect" – Vince Lombardi
Christine Morris, LMSW-CC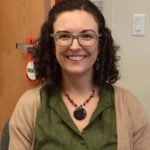 Christine serves as the center's Behavioral Health Consultant. As a clinical social worker, Christine views her role as that of a partner along a patient's journey toward living a rich and meaningful life. Christine was called to social work because of her passion for helping others and her belief in the importance and power of kindness. "Kindness is the language which the deaf can hear and the blind can see" – Mark Twain. Christine received her undergraduate degree in Behavioral Science from the University of Maine Machias and her Master of Social Work from the University of New England. She and her husband, Aaron, are parents to four children. They also have dogs and many chickens. The family enjoys hiking, kayaking, skiing, playing games, reading, and watching movies. Christine really enjoys the support that the staff provides to one another and the amazing heart of the staff, patients, and the community.
Jane A. Ogembo, DDS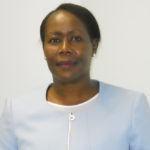 Dr. Ogembo was born in rural Western Kenya, to a school teacher and a homemaker. She is one of 12 children. She moved to the US with the help of an uncle in Georgia, who helped her get into college. She had never been to a dentist prior to coming to the United States, my first dentist in Atlanta urged her to consider dentistry as a career. She went to Georgia State University, dental school at New York University and did her residency at St. Joseph's hospital in Patterson, New Jersey.
She does not have children of her own but supports three boys and girls from disadvantaged families in rural Kenya, with both tuition and basic school needs. Dr. Ogembo enjoys visiting new places, cooking and shopping. Her favorite quote is: "There is a greater gift than the trust of others, and that is to trust in one's self."
Janice Small, MSN, FNP-C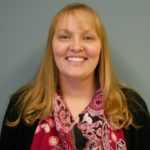 Janice believes most people enter nursing because they want to help people, at least that is true for her. She was motivated to become a provider to help promote overall good health and decided on primary care as a way to help people before they become ill. She also liked the idea of getting to know her community.
Janice graduated from Shead High School in Eastport. She earned an Associate's Degree at Northern Maine Community College, a Bachelor of Nursing at the University of Maine at Farmington and Master's degree at the University of Maine at Orono.
Janice and her partner, Mikoo, have four children Keira, Tristen, Amakehs, and Colton. She enjoys reading and skating.
Christine A. White, MD
Dr. White, psychiatrist, has provided services at the health center since 2001, and directs the mental health program at the health center. She also serves as a consulting psychiatrist for several other mental health programs in the area.
Dr. White graduated from Clemson University with a bachelor's degree in zoology, Morehouse School of Medicine in Atlanta with a doctorate in medicine, did a pediatric internship and psychiatric residency at Emory University as well as a child psychiatry fellowship at Maine Medical Center.
Phylicia Bonavida, NP-C
Since she was a young child, Phylicia had a calling to help others. She has been an RN for 10 years. As a procedural nurse, she was part of more than 1,000 life- saving procedures for patients experiencing cardiac events. As nurse practitioner, her goal is to provide a higher level of care to her patients in need. Recently, she moved back to her hometown to practice. She graduated from Woodland High School and earned her BSN from Husson University and her MSN from the University of Mary Hardin-Baylor in Texas. She is a member of the Sigma Theta Tau National Nursing Honor Society.
Phylicia has a daughter, True, and 3 cats. She loves to play basketball and volleyball, and enjoys Tournament Bass fishing in the summer with her Dad and snowmobiling in the winter. Her favorite quote is, "It's not about how much you do, but how much love you put into what you do that counts." -Mother Teresa
Debbie Daggett, LADC
Debbie became a Licensed Alcohol and Drug Counselor because she wanted to work with, and help, people who suffer from substance use disorders. She is passionate about her work and believes this population has much to offer.  Debbie graduated from Woodland High School. She started college at age 50, because she said, "It's never too late to start something new." She chose Beal College specifically because they have a program that concentrates on alcohol and drug counseling. She has been a drug and alcohol counselor for six years.
Debbie has two grown daughters, and four grandchildren. She also has a poodle, Mia. When she is not working, she loves to read, listen to music, and spend time with her family, including Mia. Her favorite quote is by Ralph Waldo Emerson, "What lies behind us and what lies before us are tiny matters compared to what lies within us."