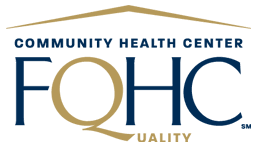 Federally Qualified Health Center is a federal designation from the Bureau of Primary Health Care (BPHC) and the Center for Medicare and Medicaid Services (CMS) which is assigned to private non-profit or public health care organizations. FQHCs serve medically underserved areas with few or no healthcare providers or where healthcare access is otherwise limited or non-existent, especially for those who are uninsured, underinsured or have MaineCare coverage. A federal grant under Section 330 of the Public Health Service Act helps to cover these services.
A patient-majority board of directors comprised of community volunteers ensures that the patient voice remains heard and plays a critical role in guiding health center operations. Because of this key hallmark, FQHCs are often called Community Health Centers (CHCs).
The mission of an FQHC is to provide high quality, comprehensive care for individuals and families regardless of their ability to pay. At FQHCs, payment for services is based on the patient's ability to pay. Medicare, MaineCare and private insurance are billed to those with coverage. Out of pocket costs are charged on an income-based sliding-fee scale to ensure income or lack of insurance is not a barrier to care. The scale, determined by the community board, factors in family size as well as income, and exists to reduce barriers to primary care. If the patient has insurance, the amount not covered by insurance may be covered by sliding fee.
FQHCs provide comprehensive primary care through a team oriented approach that may include both behavioral health and oral health, either directly on site, or by referral. FQHCs are strongly linked to the communities they serve. They work with other public and private health services to coordinate resources for effective patient care. They are economically beneficial to the communities they serve, employing staff from the local community and contributing to the strength and well-being of the community.
FQHCs are recognized at the state and national level for the quality of care offered and the overall cost savings they provide to the healthcare system. Through informing and empowering patients to actively manage their own health, health centers have reduced the number of costly visits to burdened hospital emergency departments.
FQHCs are here to help you and your family get the health care you need whether or not you can afford to pay totally for the services you receive.
What are the Advantages of an FQHC?
We accept most all insurance plans.
Medicare patients do not have to meet a deductible, and routine physical exams are covered by Medicare at an FQHC.
Sliding Fee Discounts are available, based on income and household size. We encourage all those who might qualify to inquire about these discounts and to make a simple application at the front office.
Stringent credentialing practices and medical practice criteria must be adhered to according to federal government standards.
Quality Assurance standards must be maintained according to federal guidelines.