Tara Dwelley, FNP-C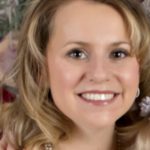 Tara Dwelley has always enjoyed helping and caring for others. With a passion for learning and problems solving, Tara feels that being a Nurse Practitioner combines all of those elements. A graduate of Woodland High School, Tara received her undergraduate degree in Psychology from the University of Connecticut. She received her Master of Science in Nursing from the University of Southern Maine. Tara and her husband, Michael, are parents to four children: Colin, Cameron, Landon, and Avery, and pets.  As a family, they enjoy being outdoors hiking, fishing, and 4 wheeling. They also enjoy playing board games and video games. Tara appreciates the feeling of family at the health center and after being away from Washington County for more than 20 years she is happy to be home again. Family is a priority for Tara and she believes in treating each patient like a member of her family.
---
Sally Johnson, FNP-BC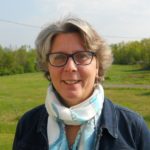 Sally is a Family Nurse Practitioner who has enjoyed providing care in this community for many years. A graduate of the University of Southern Maine and Husson University, Sally enjoys the mix of art and science that nursing involves. She enjoys spending time· with her husband, 2 sons, her dog, Olive, and her grand dog Coach. Sally is also an avid skier, scuba diver, and enjoys vacationing on the beach. In her free time, she also enjoys making pottery and knitting. With a passion for patient care, Sally appreciates the family oriented, friendly atmosphere at St. Croix Regional Family Health Center
---
Mark D. Kaplan, DO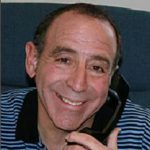 Dr. Kaplan is SCRFHC's Medical Director. He has been part of the team for 11 years. He had three family members that were physicians. Their inspirations and dedication showed him the way. He attended Kansas City College of Health Sciences and then onto Medical School at KCMO. He lives with his wife, Michelle, who is a PA at MDl Hospital. He has two sons, Michael and Samuel David. Dr. Kaplan also has a new golden retriever Faith. His hobbies include skiing, golfing, sailing and tennis. His favorite quote is "when you lose, don't lose the lesson." What he likes about SCRFHC is the congeniality and excellent teamwork.
---
Janice Small, MSN, FNP-C
Janice believes most people enter nursing because they want to help people, at least that is true for her. She was motivated to become a provider to help promote overall good health and decided on primary care as a way to help people before they become ill. She also liked the idea of getting to know her community. Janice graduated from Shead High School in Eastport, earned an Associate's Degree from Northern Maine Community College, a Bachelor of Nursing from the University of Maine at Farmington and Master's degree at the University of Maine at Orono. Janice and her partner, Mikoo, have five children Keira, Tristen, Amakehs, Colton, and Asher. She enjoys reading and skating.
---
Christine A. White, MD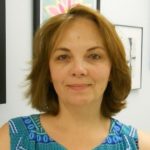 Dr. White, psychiatrist, has provided services at the health center since 2001, and directs the mental health program at the health center. She also serves as a consulting psychiatrist for several other mental health programs in the area. Dr. White graduated from Clemson University with a bachelor's degree in zoology, Morehouse School of Medicine in Atlanta with a doctorate in medicine, did a pediatric internship and psychiatric residency at Emory University as well as a child psychiatry fellowship at Maine Medical Center.
---
Phylicia Bonavida, NP-C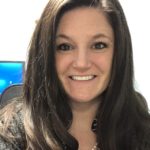 Since she was a young child, Phylicia had a calling to help others. She has been an RN for 10 years. As a procedural nurse, she was part of more than 1,000 life- saving procedures for patients experiencing cardiac events. As nurse practitioner, her goal is to provide a higher level of care to her patients in need. Recently, she moved back to her hometown to practice. She graduated from Woodland High School and earned her BSN from Husson University and her MSN from the University of Mary Hardin-Baylor in Texas. She is a member of the Sigma Theta Tau National Nursing Honor Society. Phylicia has a daughter, True, and 3 cats. She loves to play basketball and volleyball, and enjoys Tournament Bass fishing in the summer with her Dad and snowmobiling in the winter. Her favorite quote is, "It's not about how much you do, but how much love you put into what you do that counts." -Mother Teresa
---
Debbie Daggett, LADC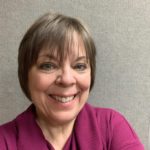 Debbie became a Licensed Alcohol and Drug Counselor because she wanted to work with, and help, people who suffer from substance use disorders. She is passionate about her work and believes this population has much to offer.  Debbie graduated from Woodland High School. She started college at age 50, because she said, "It's never too late to start something new." She chose Beal College specifically because they have a program that concentrates on alcohol and drug counseling. She has been a drug and alcohol counselor for six years. Debbie has two grown daughters, and four grandchildren. She also has a poodle, Mia. When she is not working, she loves to read, listen to music, and spend time with her family, including Mia. Her favorite quote is by Ralph Waldo Emerson, "What lies behind us and what lies before us are tiny matters compared to what lies within us."
---
Suzanna Dee, Psychiatric Mental Health Nurse Practitioner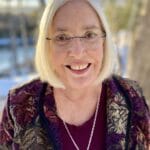 Suzanna Dee, Psychiatric Mental Health Nurse Practitioner, was 15 years old when she took her first job as a nurse's aide. She knew then that taking care of people was something that came naturally to her and gave her purpose. She served in the USAF, raised a family, and later became a Family Nurse Practitioner, after earning a Master's of Science in Nursing at the University of Tampa. She found patients with mental health needs the most intriguing and decided to specialize. She trained at the University of South Alabama to become a certified Psychiatric/Mental Health Nurse Practitioner, and after a satisfying career of over 20 years, she retired in Washington County. Suzanna was pleased to discover that SCRFHC is a place that truly puts patients first and deeply cares for its employees. She became part of the team. Suzanna lives with her granddaughter, Rain, and two cats, Buddy and June. She enjoys cooking, traveling, watching movies, kayaking, canoeing, and relaxing by the water. Her favorite quote comes from the book The Road Less Traveled, in which M. Scott Peck quotes verses from the poet Robert Frost: "Two roads diverged in a wood, and I – I took the one less traveled by, and that has made all the difference." These words come to her mind every time she is faced with a life choice.
---
Cynthia Scott, LCPC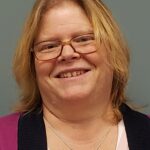 Cynthia is a licensed clinical professional counselor and behavioral health specialist. She considers this profession a "calling" not a job. Cynthia went to school in Baileyville until the age of 10 when her family moved to New Jersey. She earned a Bachelor's Degree in Behavioral Sciences with a Human Service concentration from University of Maine, Machias and a Master's Degree in Professional Counseling from Grand Canyon University in Arizona. She has extensive training in Trauma Focused Cognitive Behavioral Therapy and Child Parent Psychotherapy. Cynthia has two children, two stepchildren and three grandchildren. She also has a house full as her son and his family, including four dogs, all live with her. Never a dull moment. When she is not working, she enjoys singing, playing the flute and crocheting. Her favorite quote is from Maya Angelou, "People will forget what you said, people will forget what you did, but people will never forget how you made them feel."
---
Lawrence Crystal, DPM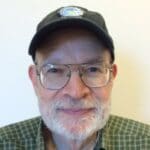 Dr. Crystal is a Podiatry Specialist from Presque Isle, Maine. He graduated with honors from Temple University School of Medicine. Having more than 44 years of diverse experiences, especially in podiatry, he provides podiatric services at St Croix Regional Family Health Center.
---
Yazhou Zhang, DDS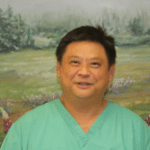 Yazhou Zhang, DDC, is skilled in all facets of dentistry. He has worked in a community health center setting for a number of years. He also has worked as an Adjunct Assistant Clinical Professor at the University of New England College of Dental Medicine, in Portland, ME, and at Tufts School of Dental Medicine at Boston, MA, teaching young aspiring dentists. Yazhou graduated from New York University, College of Dentistry, where he received his Doctor of Dental Surgery, DDS. He is divorced and has one daughter. When not working, Yazhou likes to walk and play table tennis.
---
Patricia Todd-Lewis, LCSW, LADC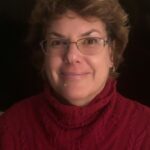 Patricia Todd-Lewis is a Licensed Clinical Social Worker, and a Licensed Alcohol and Drug Counselor. She became a behavioral health provider because she enjoyed working with people. She did her graduate work at the University of New England. Patricia has family members scattered all over New England and in the western US. When not working, she enjoys reading, sewing, hiking, and antiquing. Her favorite quote is, "The future depends on what you do today," Mahatma Gandhi