Tara Dwelley, FNP-C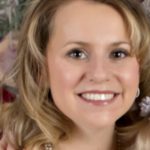 Tara Dwelley has always enjoyed helping and caring for others. With a passion for learning and problems solving, Tara feels that being a Nurse Practitioner combines all of those elements. A graduate of Woodland High School, Tara received her undergraduate degree in Psychology from the University of Connecticut. She received her Master of Science in Nursing from the University of Southern Maine.
---
Sally Johnson, FNP-BC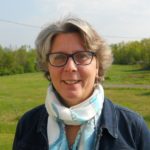 Sally is a Family Nurse Practitioner who has enjoyed providing care in this community for many years. A graduate of the University of Southern Maine and Husson University, Sally enjoys the mix of art and science that nursing involves. With a passion for patient care, Sally appreciates the family oriented, friendly atmosphere at St. Croix Regional Family Health Center
---
Mark D. Kaplan, DO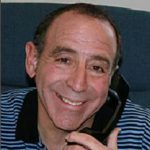 Dr. Kaplan is SCRFHC's Medical Director. He has been part of the team for many years. He attended Kansas City College of Health Sciences and then onto Medical School at KCMO.  What he likes about SCRFHC is the congeniality and excellent teamwork.
---
Janice Small, MSN, FNP-C
Janice believes most people enter nursing because they want to help people, at least that is true for her. She also liked the idea of getting to know her community. Janice graduated from Shead High School in Eastport, earned an Associate's Degree from Northern Maine Community College, a Bachelor of Nursing from the University of Maine at Farmington and Master's degree at the University of Maine at Orono.
---
Christine A. White, MD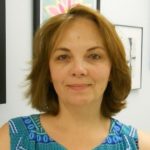 Dr. White, psychiatrist, has provided services at the health center since 2001, and directs the mental health program at the health center. Dr. White graduated from Clemson University with a bachelor's degree in zoology, Morehouse School of Medicine in Atlanta with a doctorate in medicine, did a pediatric internship and psychiatric residency at Emory University as well as a child psychiatry fellowship at Maine Medical Center.
---
Phylicia Bonavida, NP-C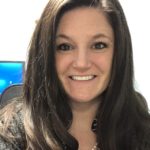 Since she was a young child, Phylicia had a calling to help others. She has been an RN for 10 years.  She graduated from Woodland High School and earned her BSN from Husson University and her MSN from the University of Mary Hardin-Baylor in Texas. She is a member of the Sigma Theta Tau National Nursing Honor Society.
---
Debbie Daggett, LADC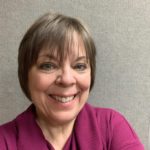 Debbie became a Licensed Alcohol and Drug Counselor because she wanted to work with, and help, people who suffer from substance use disorders. She is passionate about her work and believes this population has much to offer.  Debbie graduated from Woodland High School. She attended Beal College specifically because they have a program that concentrates on alcohol and drug counseling. She has been a drug and alcohol counselor for many years.
---
Cynthia Scott, LCPC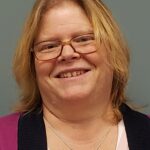 Cynthia is a licensed clinical professional counselor and behavioral health specialist. She considers this profession a "calling" not a job. Cynthia went to school in Baileyville until the age of 10 when her family moved to New Jersey. She earned a Bachelor's Degree in Behavioral Sciences with a Human Service concentration from University of Maine, Machias and a Master's Degree in Professional Counseling from Grand Canyon University in Arizona. She has extensive training in Trauma Focused Cognitive Behavioral Therapy and Child Parent Psychotherapy.
---
Lawrence Crystal, DPM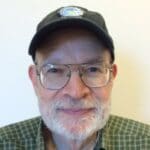 Dr. Crystal is a Podiatry Specialist from Presque Isle, Maine. He graduated with honors from Temple University School of Medicine. Having more than 45 years of diverse experiences, especially in podiatry, he provides podiatric services at St Croix Regional Family Health Center.
---
Brittany Voisine, PMHNP-BC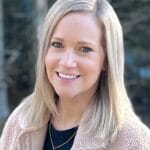 Being a nurse is more than just caring, it's an opportunity to provide advocacy, empathy, and holistic care to patients and their families. After 10 years of being an RN and having a passion for the field of mental health and addictions, Brittany pursued a career as a PMHNP. She earned her BN from the University of NB and received her MSN from Husson University where she specialized to become a certified PMHNP.
Alaina Crowley, LCSW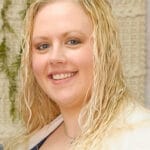 Alaina has been working in the mental health field for over 15 years with experience ranging from LGBTQ+ concerns/needs to substance use and relapse prevention, trauma and anxiety, through to child welfare and more. She is well versed in the skillset of diagnostic assessment and clinical diagnosis as well as ongoing therapeutic interventions and education. Alaina earned her Master of Social Work degree from the University of Maine and her BA in Behavioral Science/Psychology from the University of Maine at Machias. Alaina believes in treating clients as a whole person and that there are many ways to connect, including through art, nature, narratives, animals and more.
Yazhou Zhang, DDS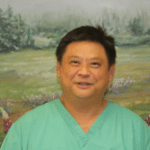 Yazhou Zhang, DDS, is skilled in all facets of dentistry.  He has been living and practicing dentistry in Downeast Maine for several years. His top priority will be contributing to the improved dental health of his patients. Dr. Zhang also works as an Adjunct Assistant Clinical Professor at the University of New England College of Dental Medicine, in Portland, ME and at Tufts School of Dental Medicine at Boston, MA, teaching and mentoring aspiring dentists. Dr. Zhang graduated from New York University, College of Dentistry, where he received his Doctor of Dental Surgery, DDS.